"Dispatchwork" at Venti Eventi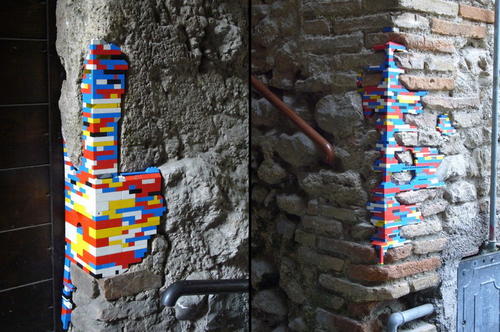 These Lego patches are
Dispatchwork
(2007),
Jan Vormann
's contribution to the group project
Venti Eventi
(20 Events). The group of artists developed projects for 4 villages of the Sabina region of Italy.
Associated with the project is an
edition of 18 boxes
filled with 18 original works by the participants (including
Karin Sander
, who is one of my favorite artists).
[via BoingBoing]
Labels: installation